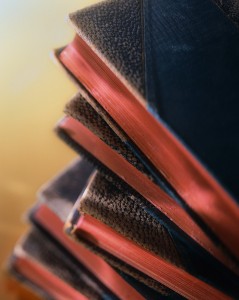 Well, I sat down at my keyboard today and blew the virtual dust off of my current manuscript. The time-stamp on the document is 10/22/2010 12:24 PM, which means it's been seven weeks since I opened it.
Seven weeks.
I'm stunned, too. Every year I flirt with the idea of NaNoWriMo as a means of inspiring me to really sit and push through the pages, but I always skive off at the last minute because November's such a busy month for me. I certainly didn't plan on abandoning my manuscript altogether for the duration, though. It was like all those thousands of writers–aspiring or professional–sucked all the available words their way, leaving nothing to me. If the writing universe needs a certain number of words to be written each month, well, all those extra writers plugging away at their 50,000 words certainly took care of my share of the load.
The problem is that I'm feeling guilty about neglecting my book. I've left my characters in limbo and now that I'm edging my way back into their lives to help them along, I'm still stuck at the same detail I was pondering seven weeks ago.
You would think that if my conscious brain was going to take a 49-day vacation from writing, my subconscious would have the decency to plug away at plot directions and character development, but no. Apparently my entire brain took this time off and just left.
The problem is they forgot to turn my conscience off so that I felt guilty about doing nothing while stuck without the necessary equipment (i.e. my brain) to do anything about it.
I figure I have two choices.
I can either flog myself some more for being a neglectful, slothful writer who let her brain skitter off on a glittering vacation without arranging for the mail to be brought in, or I can just let it go and move on.
What do you do when you've had an unexpected break from writing?
Flogging yourself for neglect can be so unattractive, after all, but it's hard to escape from an advertent conscience.
Shrugging it off is perhaps the wiser choice, but it encourages repeat performances. You don't necessarily need to ground your kid the first time you find them sneaking out without permission, but you need to say something so they won't do it again.
What do you think?
And now, if you'll excuse me, I've got to go figure out how to get my character where she needs to be without her protesting too much.