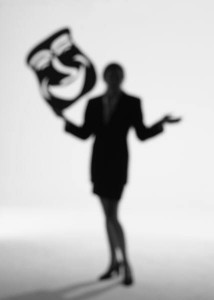 I sometimes think my life would be easier if there was just one kind of writing that I enjoyed doing. If all I loved was copywriting, I could focus on polishing my marketing technique. If fiction was the all-powerful muse, I could immerse myself in prose and telling great stories. Poetry, word-play, essays, articles, websites … there are so MANY different kinds of writing that I enjoy.
Sometimes nothing will do but to write non-fiction. Hard, edgy facts, temptingly spun to just the angle I want the reader to see. There are times when I want to speak in my own voice and just chat, like I'm doing now. Then there are other times when fiction calls, and I want to concentrate on a story–plots, characters, dialogue, with all the fun of seeing what happens.
For some writers, of course, this is not a problem. They do one type of writing, and do it very well, so they have no need to branch out. A person who has been writing ad copy for twenty years can probably resist the lure of novel-writing. A successful novelist probably doesn't feel the urge to bang out a marketing campaign. Sure, they may dabble. Novelists adapt their stories into screenplays. Copywriters write articles for trade publications. Poets dig down to produce the occasional short story … but many writers know what they like to write, and they stick to it.
Some of us, though (cough), want to do it all. So, what's a writer to do? How can a writer deal with being pulled by different muses–fiction and non-fiction–without being torn apart?
In some ways, this is easy … the point is to WRITE, no matter what you are writing.
Writing is like a muscle that needs to be exercised. It's a skill that needs to be honed. A pot that needs to keep simmering. If you let it get flabby, dull, and cold, it's just going to be that much harder the next time you sit down to write. You are better off writing descriptions for catalogs or letters to old friends than writing nothing at all. Just … Write. It doesn't matter what.
Sometimes the Market determines what you write.
If you are between novels, you can write and sell a few short stories, or some articles while you wait to hear back from your publisher. If you are a freelancer facing a lull in paying clients, this is the perfect time to work on that novel. If an editor calls and offers you a contract for a series of articles–even if articles aren't what you normally do–you should consider it. Don't forget, writing is not just a hobby or vocation (though it can be those things)–it is also a profession. You should follow your heart and preferences as much as you can, but sometimes you just need to go where the money is.
Is it possible to be a fabulous writer without focusing on one kind of writing?
I think absolutely yes. Far from believing that dabbling in a wide range of writing styles makes me weaker, my technique diluted, I think that it gives me an ever-growing list of skills to fall back on. Knowing how to pace a story makes my ad copy better. Understanding basic marketing techniques makes my query letters stronger. Enjoying the word play of a good poem heightens my appreciation of finding just the right word when I'm writing anything else. Just like a diet of one kind of food is unhealthy (and boring), it's good to mix things.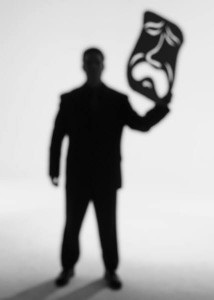 A change is as good as a rest.
So, you've been slogging on your novel for weeks, concentrating on character development, making sure your scenes are successfully doing whatever they need to do, and frankly, you're a little tired. The last thing you want to do this morning is to look at your computer keyboard … But, wait! Somebody wants you to write their new webpage. Something new! Something different! Suddenly, you feel inspired. Your fingers fly over the keys, and you produce new copy for them in record time … and, even better, when you look back at your novel? It doesn't feel like slogging anymore.
Just like a vacation, or pausing for a long walk–sometimes, just doing something else for a while is all we need to reinvigorate ourselves and our writing.
You can use your desire for other types of writing as incentive.
Maybe this only works for me because I am a fiction addict. I love stories. I love to follow a character through the course of a book (or better, a series) until I feel like they're old friends. Curling up with a new book by a favorite author is one of my all-time favorite ways to spend a Saturday afternoon–or any afternoon. But, I find that I get so caught up in reading about other people's characters, I sometimes lose the incentive to focus on my own. So, I'll put myself on a fiction diet–no reading fiction allowed until I've worked on my book. It might seem crazy, but it works, because the need in my blood for plot, character, clues, layers–all the things that make a good story–will ultimately drive me to sit in front of the computer. If my own fiction is all I can get, I am so there.
Similarly, if I've been neglecting my blogs … I stop reading other people's. No blogs, no posts, no updates, no thoughts on the writing industry … so, obviously, I need to write my own.
Balance is never a bad thing.
And, anyway, whoever said that you could only do one? Keeping a healthy balance of gifts, skills, talents, and interests are what make us balanced people. Sure, if you are a prodigy with an enormous gift, you need to focus on that to exclusion of other things, practicing your violin until all hours, but falling behind in biology class. But, with the exception of some rare, truly gifted people … most of us have a variety of normal-sized talents instead of one big one, and it's better to keep them all in shape. If you love writing fiction and non-fiction, then darn it, write both. Why not?
Personally, I find I need a balance of both–for reading and for writing. Even with television–I watch scripted shows for the stories, but also watch news and documentaries for the factual stuff. If I start getting too much of one, I feel unbalanced, just as if I suddenly ate nothing but sweets … or stopped eating them altogether. I'm happier with a mix. I find the urge to write fiction is strongest when I'm sitting at my desk at my day job, trapped without access to TV or a novel. (Awkward, of course, because that's when I need to be doing the work they pay me for.) When I'm home watching television or sitting with a book, I find that I want to write blog posts or marketing copy. I need a mix to keep myself happy.
You are only limited by yourself.
Why limit myself? The better I write, the better it is for everyone–me, my readers, and the people who pay me. It doesn't hurt to have preferences, and a natural bent for a specific style or technique should be encouraged … but who says a violinist can't branch out to the cello once in a while? Or that a baker can't get the urge to make a pot of soup for a change? Just because you make your living as a copywriter doesn't mean you can't write short stories, too. And if you've got a novel you're working on, why not do some freelancing, too?
Because–limiting your writing because you think you should? That's like any other diet … it's going to get very boring very quickly. Variety is the spice of (writing) life!