It's been a while since we talked about manners or civility around here—and considering the blog's subtitle is as much about manners as writing, that just seems wrong.
Maybe the problem is that there seems to be so little civility in the world and I just don't want the headache from beating my head against the wall. I see enough people trying to write well, so I believe that talking about writing is a discussion people want to have. But, manners?
I can't be the only person who walks down the street shaking her head as the spoiled divas of the world pass by. Let's call them DIPs (Delusionally Important People), because unlike rockstars, heads-of-state, and other assorted guests of honor, these people are only important in their own heads. (And, well, to their family members, I suppose.)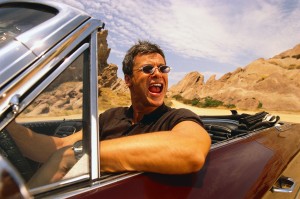 DIPs whizz through doors and not only don't hold the door for people coming toward them, but they never glance back to see if there's someone behind them. DIPs just let the door close.
DIPs stroll across roads and parking lots as if they have all the time in the world. They are not only full of the belief that you will stop your car (because, you know, it's THEM), but they don't even bother to look to make sure you see them. Of course you'll stop!
But, also of course, when a DIP is driving the car, and reaching for their cellphone, their iPod, or their lunch, and somebody walks across the parking lot right in front of them? Well! They are immediately affronted that someone would dare. Doesn't that hapless pedestrian know how busy/important/wonderful they are? They are just lucky the DIP is a (cough) truly good person who stopped out of the kindness of their heart … and incidentally to save their SUV from getting its paint scratched.
Actually, I think that's the crux. DIPs think only of themselves in their day-to-day transactions. They cut in line because they (unlike the rest of the world) are too busy to wait. They expect special deals and bargains simply because they ask for it. They have no compunction about taking the last gallon of milk at the grocery store—even if a mother with three young children clinging to her skirt is reaching for it at the same time.
To be fair, however, not everyone is acting like a spoiled diva these days.
I find grace and kindness everywhere. Helpful bloggers who try to spread useful knowledge or words of encouragement. Tweeters who go out of their way to say nice things to other people. I've had people with full grocery carts let me and my two items go ahead of them. I've seen people hold doors not only for people in wheelchairs or with large packages, but even for able-bodied people.
It's encouraging, really. Honestly, I think that those of us–and people like YOU–owe it to, well, the world to encourage polite behavior.
Because who wants to be a DIP?