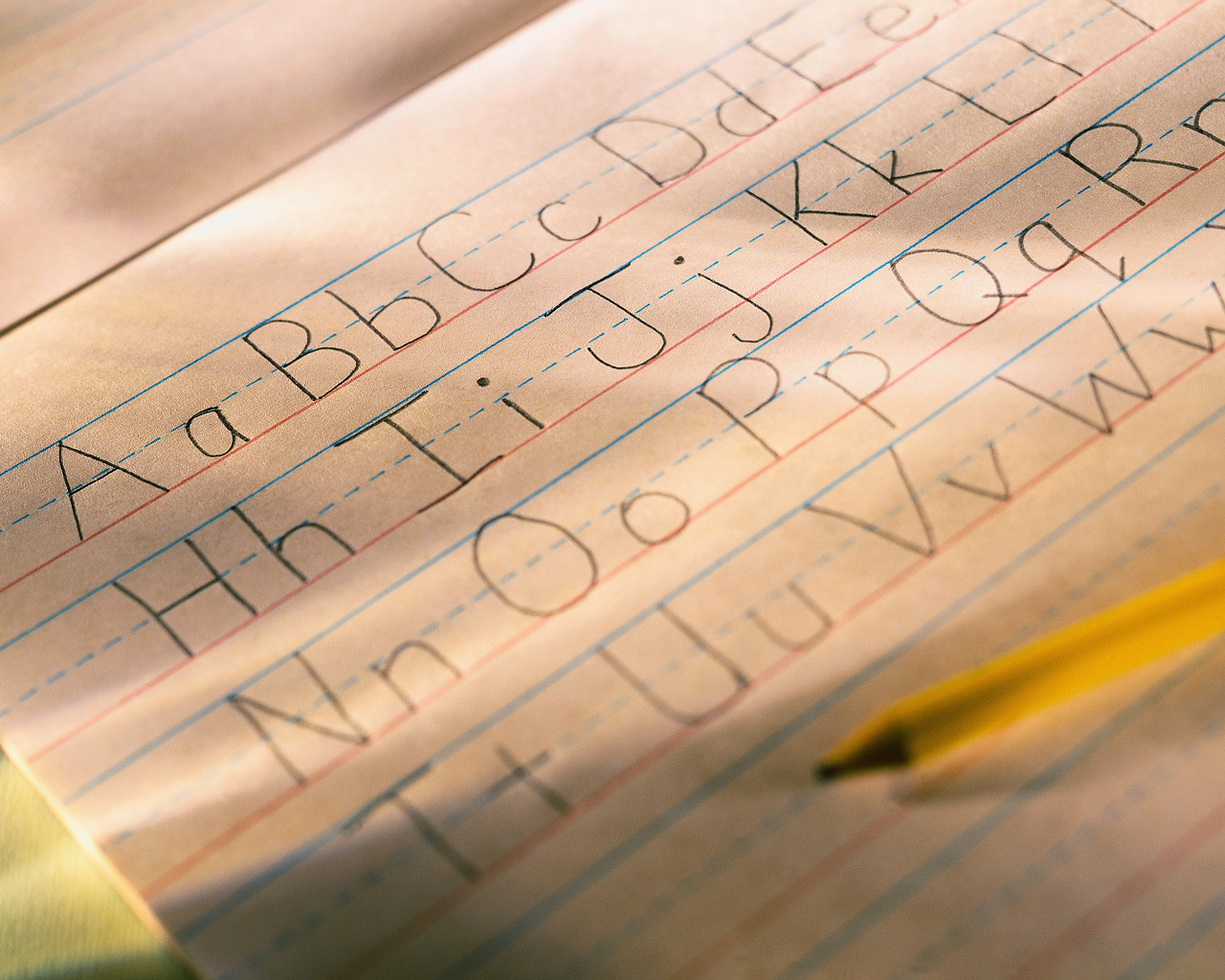 We have talked about the epidemic of bad handwriting. So now that you know that you're not alone (if you're one of the many people suffering from poor penmanship), what can you do if you want to improve yours?
Number one answer? Practice. Good penmanship is based on muscle memory, so the more you practice the basic shapes and angles, the better your writing will be.
Of course, you're going to want to be sure to use the right Muscles. Ideally, when you write, your fingers should barely move at all–it should be your shoulder muscles that do all the work (as discussed here). This is one of my personal handwriting faults–I tend to rest my hand on the paper and use my fingers to move the pen, which effectively means that I can't write on a pad when I get to the end of the page–nowhere for my hand.
Discipline is important, too. All of us are used to writing in specific patterns, and it's easy to just let those patterns continue. If you want to change, however, it's time to break new writing paths–and that requires work. You have to resist the temptation to "just this once" scrawl a quick note in your usual, messy fashion just to save time. You have to exert the strength of mind to make your hand do what you want it to do, just as if you were learning to write all over again.
This, of course, also demands Patience. Re-structuring your handwriting is not going to happen overnight. If you expect improvement after only a few days, you're going to be discouraged–so, don't!
Then there's the Grip. Hold your pen or pencil lightly–if you hold it too tightly, you're just going to be adding stress which is going to make your hand tire quickly. You'll want to hold it at a 45-degree angle to the paper, too (especially important with a fountain pen).
Slow Down. Even my own less-than-stellar handwriting improves when I take the time to slow it down from its usual break-neck speed and focus on shaping each letter.
Pay Attention. Part of what makes good penmanship good is its consistency. So focus on making the angles of your letters consistent (90 degrees, more or less, in the U.S.), the curves the same shape. Make the space between each letter the same. Keep all the extenders and descenders the same height. (Those are the parts that rise above and below the basic letter–like the top of a "d" or the bottom of a "y".) 
One handy tip I saw here was to have a "test sentence" that you write once a week, which will show how much your writing has improved. Sometimes the changes are infinitestimal and you won't see them … until you look back to where you started from and say, "Wow. My writing was really that bad?" This is the penmanship equivalent to yearly school pictures for your kids.
Now, if you're anything like me, you'll want a book on the subject. (Any time I'm interested in a new subject, I immediately go two places–the internet and a bookstore. The internet is great for instant gratification, but there's still nothing quite like a book for studying.) Write Now is a good one. So is Teach Yourself Better Handwriting.
This is the fourth post in my series on Handwriting. The first post, on the act of writing is here, and the second, on the personal touch, is here. The third, on bad handwriting, is here.