March 31st, 2009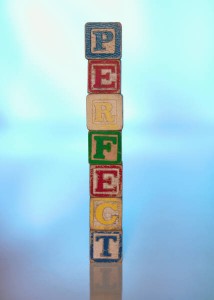 I've seen a couple posts floating around the internet lately discussing whether the ability to write well is necessary, or even desirable, for someone who wants to write a blog.
It should be obvious that I'm going to come down on the "Yes, it's necessary" side of the fence. After all, my entire blog started with the intent of encouraging correct writing behavior.
That said, however, I completely understand that there are plenty of people who don't have a complete grasp of grammar who can still write entertainingly and informatively. There are plenty of blog-writers who play fast and loose with the rules of grammar that they know, just because they don't feel it's necessary. (God knows there are grammatical rules that I choose to ignore from time to time.)
There's a difference between Technically Correct writing and Good writing.
You can program a decent computer to construct correct sentences. You can also program a computer to double-check your own spelling and grammar, but we all know how that goes. You turn on your Grammar Check and you start getting all sorts of complaints about perfectly valid usage, either because you're writing by more casual rules, or because the computer has forgotten that starting a sentence with "and" is no longer forbidden (if it ever truly was).
Lots of good writers ignore the grammatical rules that irk them. It's part of the fun. It's a huge part of the creativity. If you constantly adhere to all the old-fogey kinds of rules, your writing is going to read like a boring text book, and who wants that?
So, in that regard, I'm fine reading blogs by people who end sentences with prepositions, use em-dashes too often, and occasionally mix up the proper usage of who and whom.
But. They have to make it worth my while.
If you can write an entertaining, funny, informative, enjoyable, worth-my-visit blog, I'm not going to quibble over your grammar. I'm not going to be a stick-in-the-mud over occasional typos. I won't leave snide comments pointing out that you said "between you and I" when it should have been "between you and me." I'll accept those as minor, personal quirks, as if you were a friend whose shoelaces are constantly untied, or whose hair is always a mess. I'm not about to toss out a perfectly good friend because their attire isn't perfect, or their house is a mess.
You can't be too superficial–especially if it means tossing away something that's solid gold.
Here's the other secret, though.
I still want you to TRY.
Quibbling over minor errata is fruitless, especially if it can risk an otherwise fun and rewarding relationship (even a cyber one). But if your writing is so bad that you come across as if you don't care? Like you ignore the rules because they're beneath you, beyond you, above you, or just plain unimportant to you … I'm not interested. That's the kind of friend who is so self-involved that I'm supposed to be honored that they're talking to me at all. The kind who wears either outrageous, clashing clothing to draw attention or who hasn't bothered to bathe in days. You know, because it's all about them.
These are not the kind of people with whom I care to spend my time.
Ultimately, of the several hundred blogs that I read, the vast majority of them are written by literate people who can construct full sentences, usually avoid profanity, and generally type without resorting to constant emoticons and cutesy abbreviations. They are intelligent people who are funny, interesting, and wise, and are just the kind that I'd choose to spend my time with if, you know, they lived anywhere near me (grin).
My main criteria as to whether somebody needs to write "well" in order for me to read their blog?
I'm not worried about the building blocks. I'm more interested in what you've made with them.
If your writing is technically shaky but still entertaining–we're good to go. I can't say fairer than that, right?
(Yes, mixed metaphors galore, but hey. I never said I was perfect, either.)
What do you think about this? Is good writing necessary to your blog-reading experience?